Raising the visibility of women working in social finance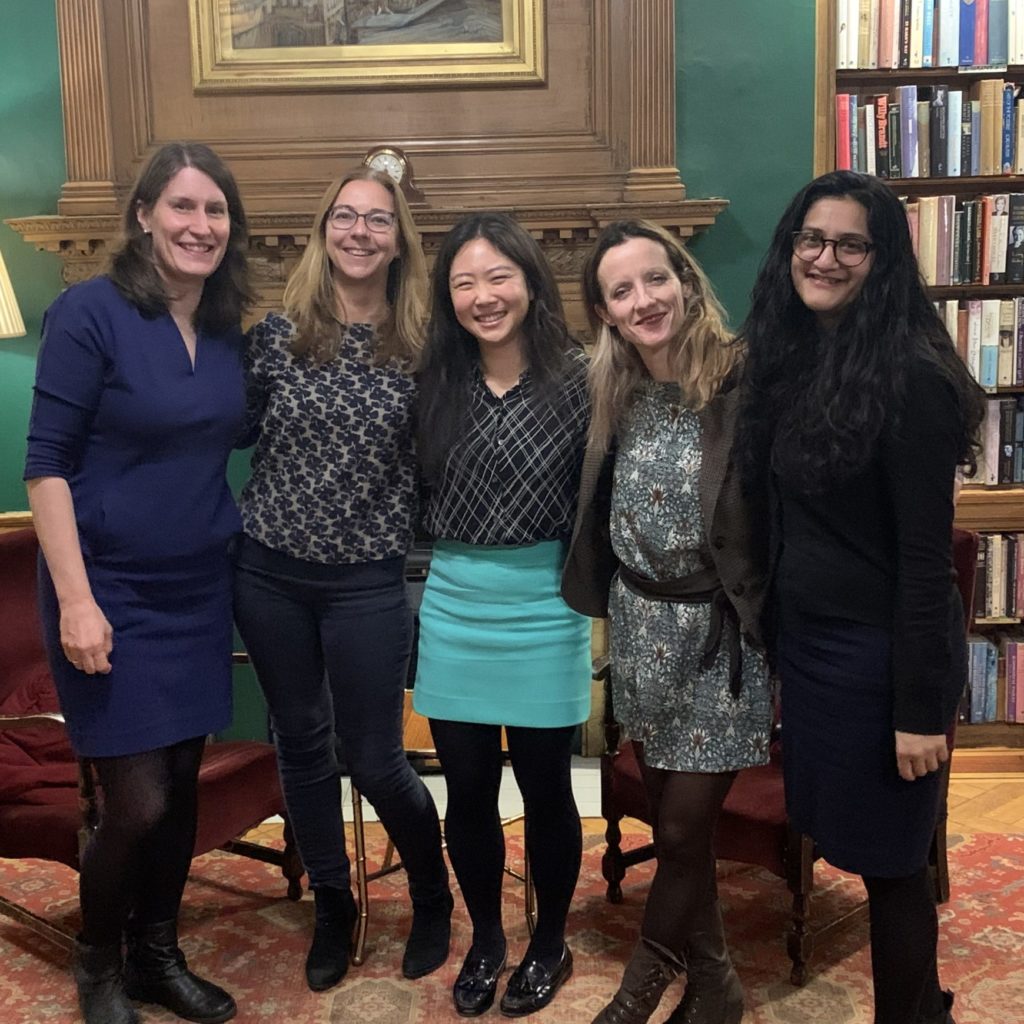 What we do
---
We support our members through peer learning, professional and personal development, through our bi-monthly meetings, monthly newsletter and online platform; and advocate for control of capital for and by a diverse group or women.
Who we are
---
Women in Social Finance is a private community that fosters connection, advancement and collaboration between experienced women in the field of social finance.
Our membership includes partners, CEOs, investment managers, programme directors, policymakers and consultants across foundations, investment managers, banks, consultancies, non-profits and the public sector. Key areas of our members' expertise include impact investing, inclusive finance, sustainable finance, governance, entrepreneurship and leadership.
Today the group consists of approximately 60 members, mainly based in London, who:
Have 10+ years professional experience
Have senior and/or leadership roles
Directly or indirectly control or influence capital
Have an active interest in directing finance for social or environmental purpose (including in organisations with explicit social purpose and those with a less explicit social focus).
Our mission
---
To raise the visibility of women working in social finance and of WISF itself
To increase insight and knowledge of women in social and sustainable finance with a particular focus on empowering our members' through learning, professional and personal development.
To advance control of capital for and by a diverse group of women
Hear from our members
---
Sarah McGeehan
WISF member and former Chair of women on ICs
The WISF network enables members to work together to recognise and articulate the skills, knowledge and experience they can bring to an investment committee or capital deployment function. The Women on IC group then enable members to navigate what for many is a new role and share insight on how to make the most of the role for them and the institution.
Servane Mouazan
Chair of Women on ICs
WISF equips members with new approaches to apply to, and navigate, investment committees. We break down assumptions, provide valuable connections and collectively build members' capacity.
Speakers Bureau
If you are looking for speakers for your events, and would like to make sure that women's voices are included – look no further! We have a group of talented women who can speak about a wide range of issues. A selection of their profiles is per below but please get in touch with us to discuss your requests.