Raising the visibility of women working in social finance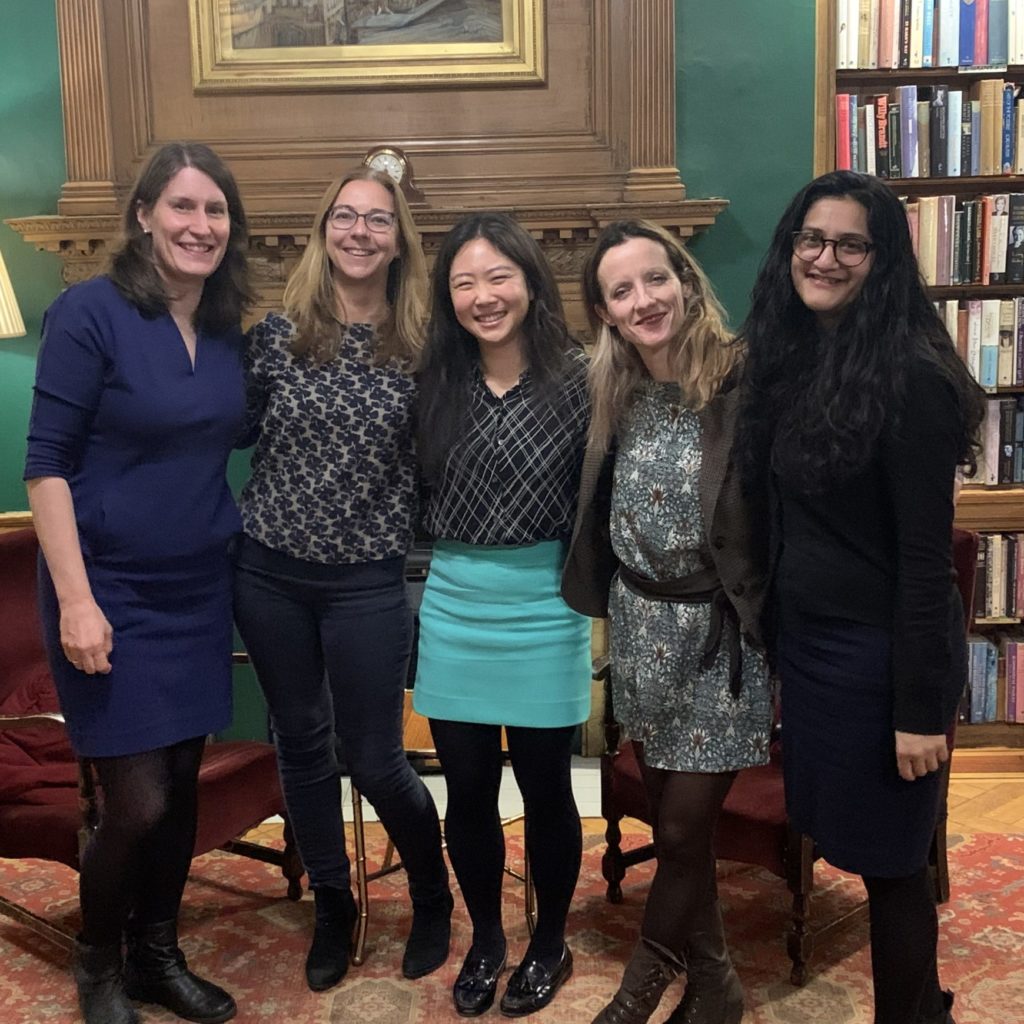 What we do
---
We support our members through peer learning, professional and personal development, our bi-monthly meetings, monthly newsletter and online platform, our book club and water cooler conversations. We advocate for the control of capital for and by a diverse group of women.
Who we are
---
Women in Social Finance is a private community that fosters connection, advancement and collaboration between experienced women in the field of social finance.
Our membership includes partners, CEOs, investment managers, programme directors, policymakers and consultants across foundations, investment managers, banks, consultancies, non-profits and the public sector. Key areas of our members' expertise include impact investing, inclusive finance, sustainable finance, governance, entrepreneurship and leadership.
Today the group consists of approximately 120 members, mainly based in the UK, who:
Have 10+ years professional experience
Have senior and/or leadership roles
Directly or indirectly control or influence capital
Have an active interest in directing finance for social or environmental purpose (including in organisations with explicit social purpose and those with a less explicit social focus).
Our mission
---
To raise the visibility of women working in social finance and of WISF itself
To increase insight and knowledge of women in social and sustainable finance with a particular focus on empowering our members' through learning, professional and personal development.
To advance control of capital for and by a diverse group of women
Hear from our members
---
Emilie Goodall
Impact Consultant Fidelity International
I've always found WISF to be a really supportive, connected group that has enabled me to make connections with new industries and new people as I've explored different roles.
I think I'm probably on my fourth job now whilst still being in the WISF network and it's been useful to me in each of those roles. 
Bo Masole
CEO of Victus Global
I've been a member of Women in Social Finance for about 6 years now and for me it's been incredible. I would describe Women in Social Finance as a sisterhood of like-minded colleagues who care about the same things, who care about impact. We get together, we share ideas, it's just fantastic.
Servane Mouazan
Member of the Steering Committee
WISF equips members with new approaches to apply to, and navigate, investment committees. We break down assumptions, provide valuable connections and collectively build members' capacity.
Speakers Hub
If you are looking for speakers for your events, and would like to make sure that women's voices are included – look no further! We have a group of talented women who can speak about a wide range of issues, take part in thought-provoking debates and moderate interactive panels. Get in touch with us to discuss your requests.